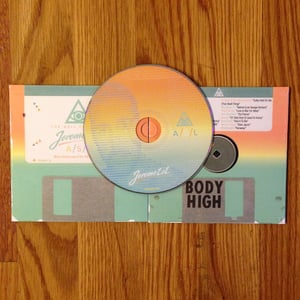 $

5.00
The Well and I have teamed up for this mix CD.
Stream it here: http://soundcloud.com/wellconnected/a-s-l-jeromelol
I am selling 100 of them on this website.
You will receive the CD, a rare Body High sticker and a personalized note from me.
This mix is a mix of songs that inspire me. None of them are secret, none of them are unreleased, none of them are brand new, even. Each song on the mix means a lot to me, and I hope they end up meaning a lot to you too. This mix should get you in the proper mood for the upcoming summer.
Shipping will go out around April 15th.
Visti The Well at http://thewell.la/
xo
jerome